We want to grow. We set New Year's Resolutions and set big goals, but find that we don't change as much as we'd like.
The solution: to build small, consistent habits that will help us experience real change.
This 8 Week Challenge is based on my book 8 Habits for Growth. It will help you build no-fail habits that will help you grow in every part of your life.
Each week we'll practice one habit. I'll provide video teaching and lessons on each habit. You'll also enjoy a community where you can receive support and encouragement.
The goal: that these 8 weeks will help you build habits that will make a lasting difference in your life.
Registration is open for a limited time. The challenge will start on January 3.
About 8 Habits for Growth
Many books try to help you do the right actions. But the real key to life transformation—for yourself and then for others—is building habits that become part of your life. Because habits don't just dictate what you do. They reflect who you are.
In 8 Habits for Growth, Darryl Dash wants to show you the eight long-term practices—all very doable—that will lead to permanent growth if you incorporate them into your life.
Personal growth doesn't happen overnight. But it does happen, slowly, as you build God's habits into your life. So what are you waiting for? Start your new habits today and let God transform who you are . . . and who you can become.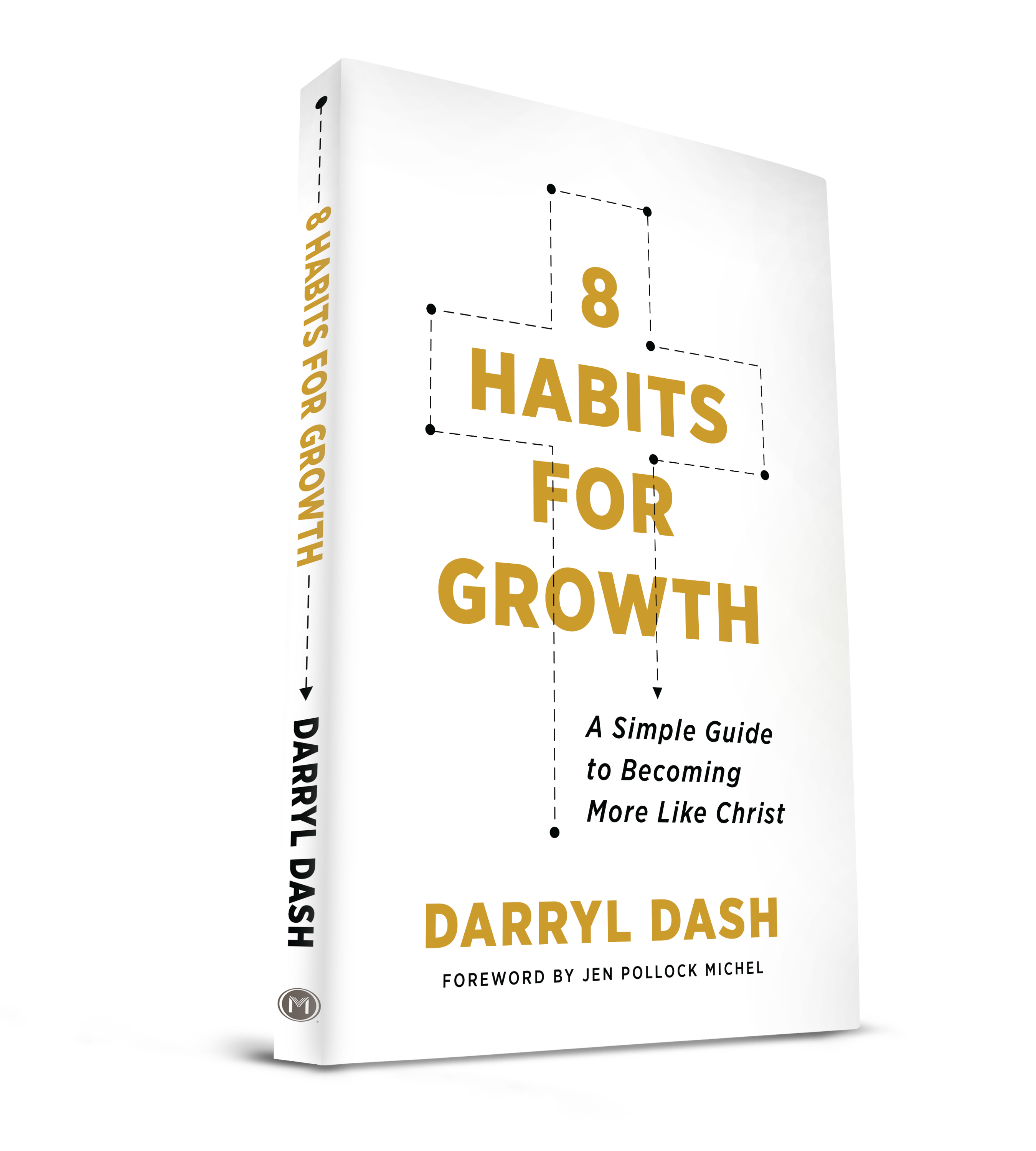 Frequently Asked Questions
Do I need to buy a copy of 8 Habits for Growth?
No, it's not required, but it is recommended.
What's included?
Every week, you'll receive a video teaching on the habit. You'll also receive lessons and an online community for support and encouragement.